Iraq: Getting Paid for Outstanding Claims
Iraqi assets soon to be exposed to creditor's attacks again, as the prohibition of section 22 and 23 of the UN resolution 1483 are coming to an end.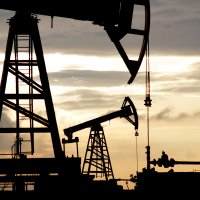 On May 17, 2011, President Obama announced the continuation beyond May 22, 2011, of the US national emergency with respect to the stabilization of Iraq as declared in Bush's Executive Order 13303 of May 22, 2003.
This means that the prohibitions contained in this Executive Order 13303 in favour of Iraqi assets stay in place on the US territory.
President Obama's continued protection of Iraq's assets is obvious, as the account of the Development Fund in Iraq, created at the US Federal Reserve Bank of New York, is the most important Iraqi asset fund outside Iraq at this moment.
This extended US protection only reveals that Iraq has not yet resolved its outstanding debts or claims arising from actions of the previous regime. The Iraqi Government has yet to finalize the full and effective transition to a post Development Fund Mechanism.
Iraq will have to take an extra initiative in order to resolve its foreign debt and to be able to show the international community that Iraq has overcome its political crises has improved the nation's security, allowing its economy to grow again.
East-West Debt would be pleased to inform private creditors of Iraq what the best solution is to recover their claims as modified in scope and relied upon for additional steps taken in Executive Order 13315 of August 28, 2003, Executive Order 13350 of July 29, 2004, Executive Order 13364 of November 29, 2004, and Executive Order 13438 of July 17, 2007.
The prohibitions are that any attachment, judgment, decree, lien, execution, garnishment, or other judicial process with respect to the Development Fund for Iraq, the accounts, assets, and property held by the Central Bank of Iraq, and Iraqi petroleum related products remain to be impossible and this in addition to the sovereign immunity accorded to Iraq under otherwise applicable law.