Newsletter 26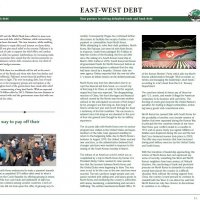 In this edition:
The Air Cargo Cartel takes a flight to Europe
Iraq: a new era now invasion is officially over?
Is Venezuela ready to implode?
Economic indicators of a Sovereign Debt Crisis
Iran and China: trading partners under strain by sanctions
Pakistan, in the wake of the flood
Isolated North Korea seeking a way to pay off their immense debts
The conflict in production of documents from abroad
In order to read the newsletter, please click on the link below. The file will open in PDF format.
Subscribe to our newsletter