Debt Recovery Claims Iraq
East-West Debt is your partner in the recovery of defaulted Iraqi debts, even if the claims are more than 20 years old.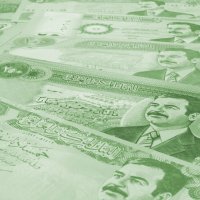 Claims against Iraq which are more than 20 years old have in principle become time barred. However, due to our expertise, excellent local contacts, experience and familiarity with the Iraqi society, East-West Debt still has the possibility to collect defaulted Iraqi debts.
If your company has done business with Iraq and you have not been paid, we are able to provide you with a variety of solutions, such as:
Am

icable settlements: our network of local contacts makes that your claim is handled by the right contacts on the right level, increasing the chances for an amicable solution within desired time limits.

Legal enforcement: working on a no cure, no pay basis, East-West Debt bears all expenses involved in the process of the recovery of your claim. We never charge costs or expenses and only retain a percentage of the total amount recovered at a highly competitive rate to remunerate our provided services.